Installing Windows Software With Wine (Linux Mint 11)
Version 1.0
Author: Christian Schmalfeld <c [dot] schmalfeld [at]  projektfarm[dot] de>

This tutorial is supposed to show you how to install .exe files on your Linux system.
1 Preliminary Note
I am using Linux Mint 11 as an operating system, however the steps should not differ greatly from other distributions. The software I am going to use as an example will be VLC Player. I am aware that there is a version of VLC for Linux, in some cases even preinstalled, but it serves well for the purpose of guiding through the steps of installation.
I do not issue any guarantee that this will work for you!
2 Install Wine
To use Windows software we are going to use Wine. Open the Package Manager and search for it. Click the checkbox next to it and select Mark for Installation.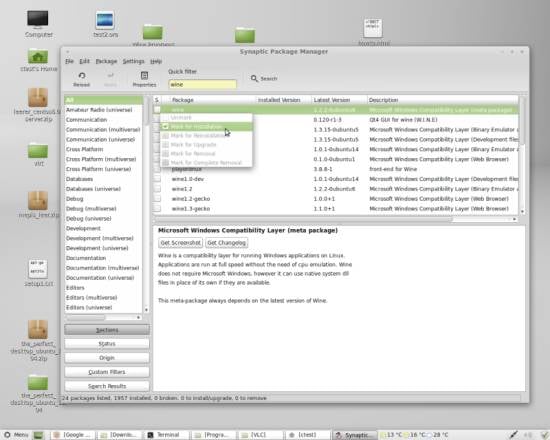 You are asked if you are ok to install the dependencies. Click Mark in the appearing window.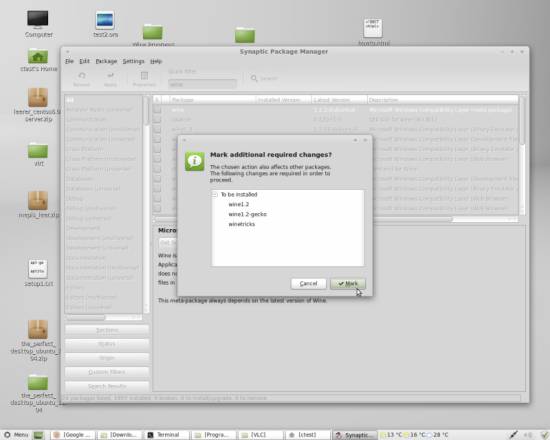 Click Apply in the main window afterwards.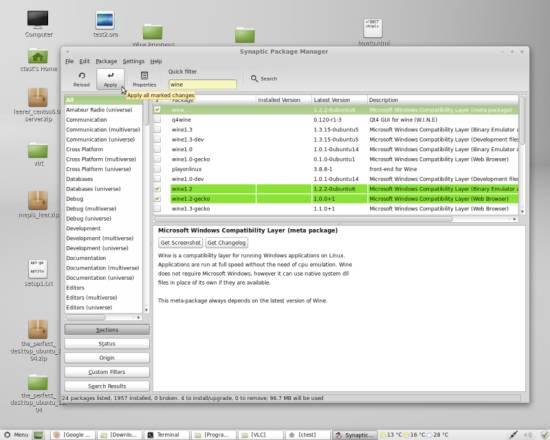 Confirm by clicking Apply on the new window. Wine is now being downloaded and installed.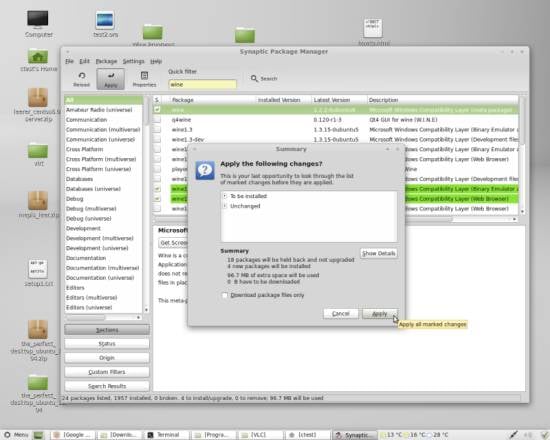 3 Install Windows Software
After having installed Wine you can browse the internet for software you would like to use with it. As I said before, I will use Windows' version of VLC media player. Software you download from the internet is usually stored in your home directory's Downloads folder. I have put my VLC installer on my desktop: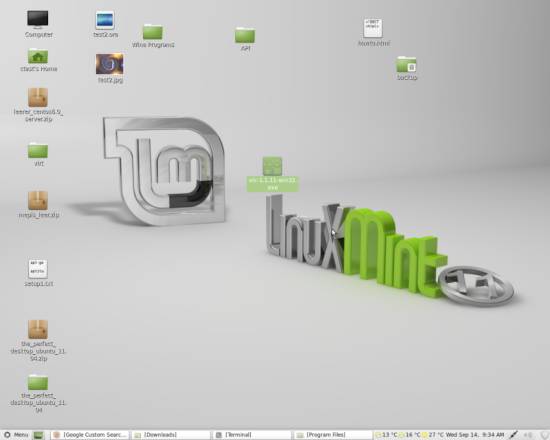 To start working with it you first have to change permissions, otherwise following error will appear:
If you are not certain that you can trust the source you downloaded the software from, better let it be or download it from another source. If you are certain however, open a terminal, become root with
su
and grant permissions by entering the following (replace my document path with your file's path):
chmod 777 /home/ctest/Desktop/vlc-1.1.11-win32.exe
Afterwards you should be able to doubleclick it to open it. If not, rightclick and choose Open With Wine Windows Program Loader. This should open the installation setup: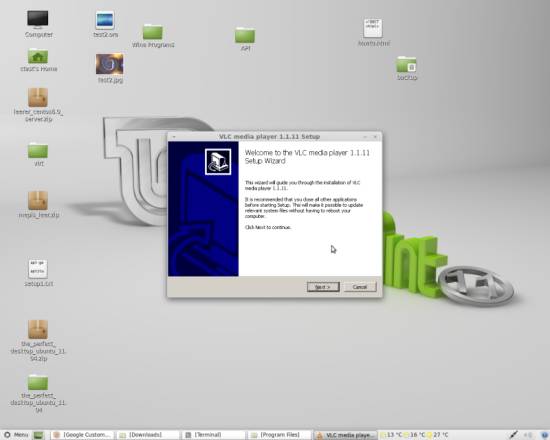 Follow the steps of the setup. When you are asked for the installation directory do not be confused about the fact that you proposed a C:\ drive for installation, this is a virtual drive provided by Wine. You can leave it at that or install your software somewhere else.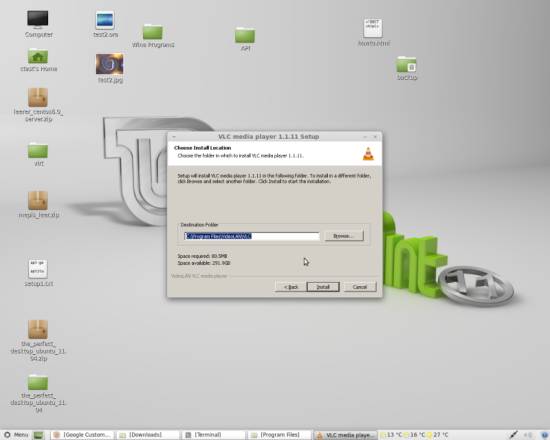 After the installation is done, you can run your software by navigating to the installation path and opening the .exe file. If you were given the option to create a start menu link, your software will also be available on Menu > Wine.