How To Install OpenQRM 4.7 With LXC Containers In Debian Squeeze/Lenny: Step By Step - Page 2
Land your dream job and get $5k from Indeed Prime. 100% free.
G) CONFIGURE OPENQRM4.7 WITH LXC
G1) Now open http://[your-server-ip-address]/openqrm/ in a browser. A pop-up menu asks you to enter the default admin username and password (openqrm : openqrm) which you supply as reported in E7 above.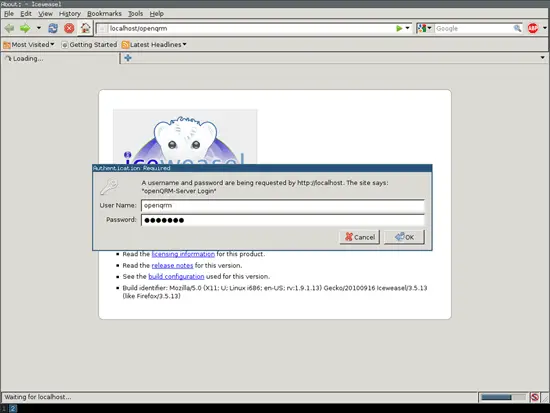 G2) You will see OpenQRM configuration manager which will ask you which network card to use. Choose 'br0' and press 'next'.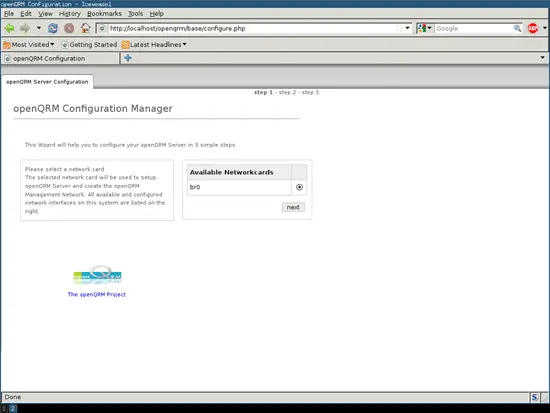 G3) Then it will ask which database type you want. Select 'mysql' and press 'next'.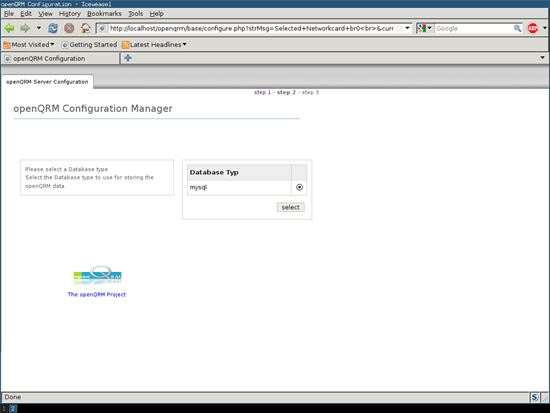 G4) Then it will ask to fill in the details of the database for openqrm. Use the same credentials that you created in Step F above.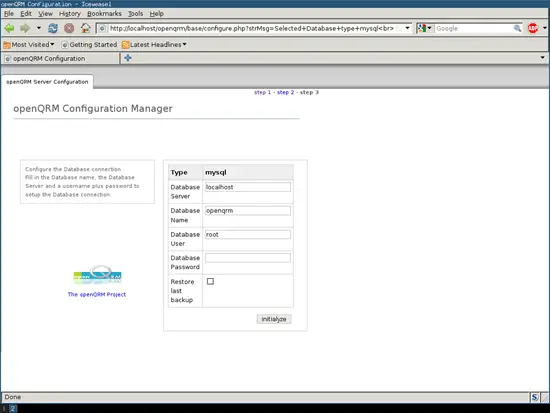 G5) After a while, you will see the OpenQRM dashboard.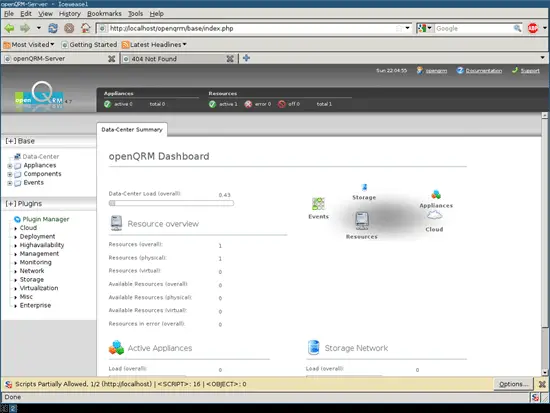 G6) First click on the 'Plugin Manager' You will see a list of plugins. Now activate the plugin one by one as follows in order:
G6.1) Activate the 'dhcpd' plugin by clicking on the green cross and then start by pressing on the blue start icon. You can see some hints by hovering over the mouse, too.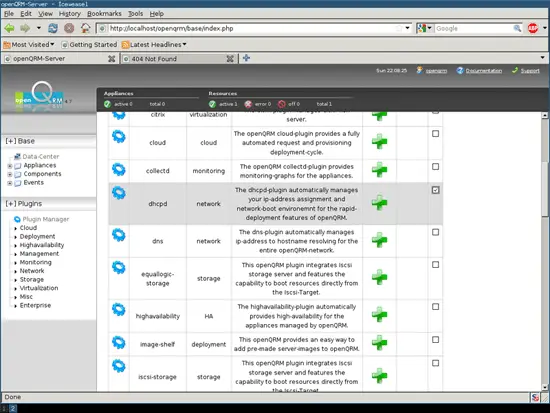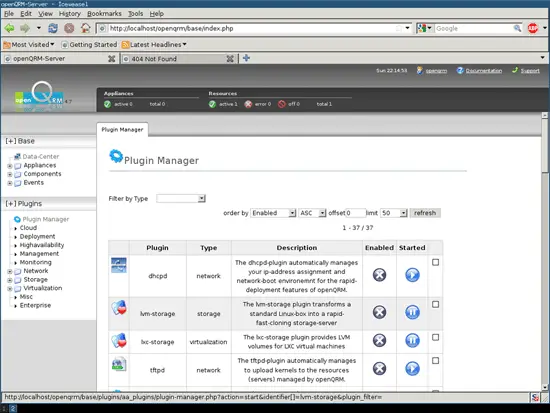 G6.2) Activate and start the 'tftpd' plugin as stated above in G6.1.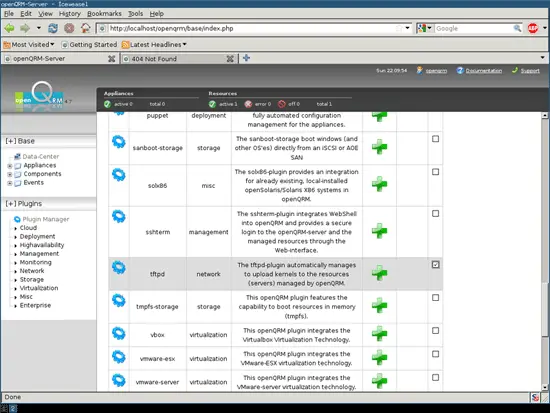 G6.3) Activate and start the 'lvm-storage' plugin as stated above in G6.1.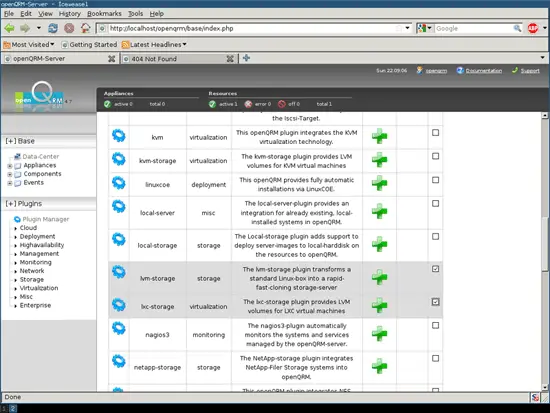 G6.4) Activate and start the 'lxc-storage' plugin as stated above in G6.1.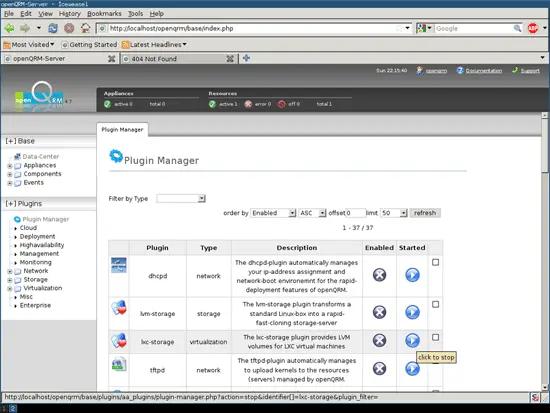 You can activate and start whatever you need further.
G7) Now click on Components >> Create >> Storage, you will see your LVM Storage as resource.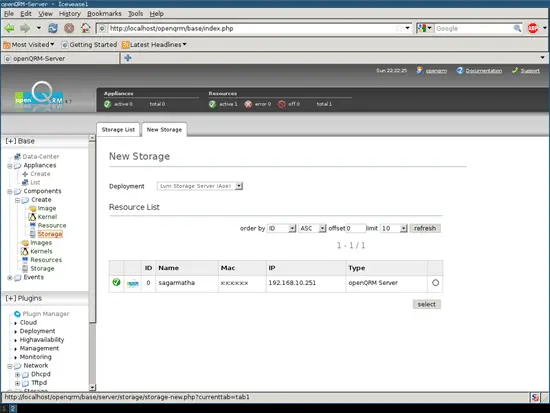 G8) Then create images.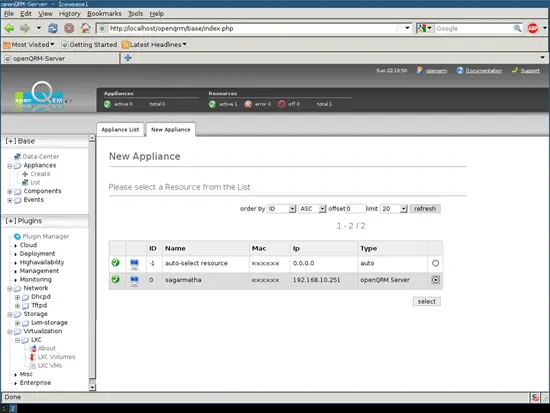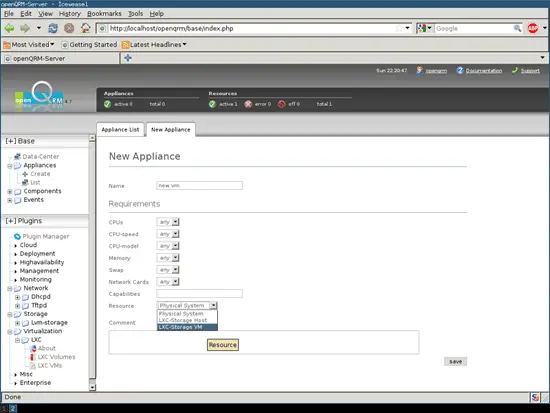 For further usage of OpenQRM 4.7, I suggest you to visit http://openqrm.com and read the documentation which is very comprehensive and meticulous. Enjoy!
© zenny - Support the Human Ape Project if you like this tutorial. Click here to support. This tutorial cannot be copied or tweeted without this line.
Sub pages