How to install ONLYOFFICE Desktop Editors on Zorin OS
ONLYOFFICE desktop app is an open-source office suite pack that comprises editors for text documents, spreadsheets, presentations, and forms. Along with offline work, it's possible to connect the application to the cloud for online document collaboration. The source code of the suite is available on GitHub under the AGPL v.3.0 license.  
The latest app version 7.0 brings lots of enhancements:
Creating and filling out forms, saving them as PDF files.
Connection to kDrive and Liferay for online collaboration.
New launch mode which allows opening any of the editors in a single window.
125% and 175% interface scaling, new canvas zoom options (up to 500%).
Dark mode with dark canvas background.
Password protection for workbooks and sheets.
Multiple new UI languages, e.g. Dutch, Greek, Indonesian, Japanese, Turkish, etc.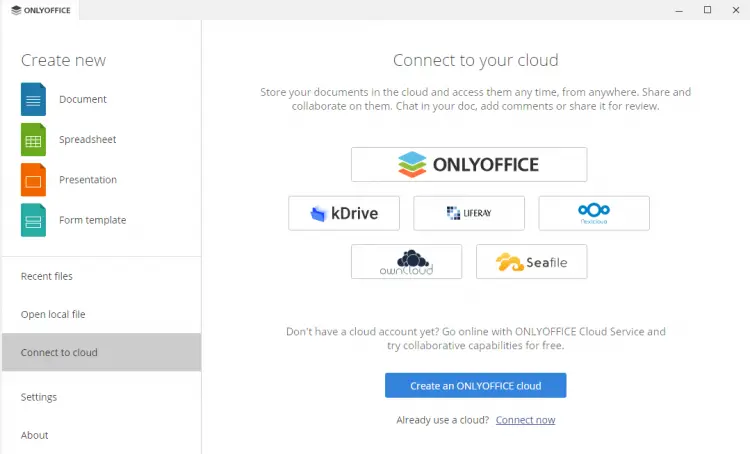 In this tutorial, we'll learn how to install the ONLYOFFICE Desktop Editors suite on Zorin OS, an Ubuntu-based distro.
Direct installation from Zorin OS Software Store
The recommended installation way is using snap that is pre-installed in all the latest versions of Zorin (since v.12.3 and above). Because of the snap integration, ONLYOFFICE app is listed in the Zorin OS Software Store.
Go to the Zorin menu and click on Software. Find ONLYOFFICE among the provided apps and click Install.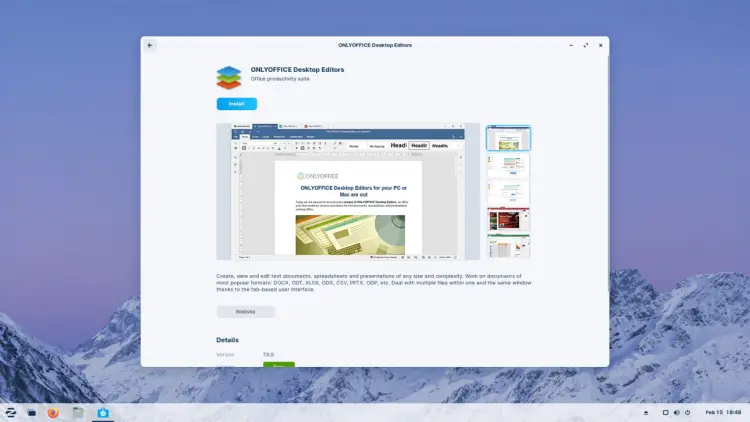 Once done, ONLYOFFICE desktop app is available in the Office category of the menu.
Installation from DEB package
It's also possible to install ONLYOFFICE Desktop Editors on Zorin OS using DEB package.
To do that, add GPG key:
sudo apt-key adv --keyserver hkp://keyserver.ubuntu.com:80 --recv-keys CB2DE8E5
Add the app repository:
echo 'deb https://download.onlyoffice.com/repo/debian squeeze main' | sudo tee -a /etc/apt/sources.list.d/onlyoffice.list
Update the package manager cache:
sudo apt-get update
Install the suite:
sudo apt-get install onlyoffice-desktopeditors
Installation from Flatpak
Another way to install the suite is using Flatpak. Run the following command:
flatpak install flathub org.onlyoffice.desktopeditors
That's all! Now you can edit your docs locally on Zorin OS, or connect the app to the cloud of your choice and collaborate on files with your teammates.