Changing Desktop Appearance On Linux Mint 11
Version 1.0
Author: Christian Schmalfeld <c [dot] schmalfeld [at]  projektfarm[dot] de>

This tutorial is supposed to show how to change the desktop's appearance to people who are new to Linux.
1 Preliminary Note
For this tutorial I am using Linux Mint 11 with the Gnome desktop. This is the default desktop you have installed on your system. If you have not configured it otherwise already, everything should work for you.
This tutorial comes without warranty of any kind!
2 Appearance Settings
This is the way your desktop usually looks like if you haven't changed anything on it.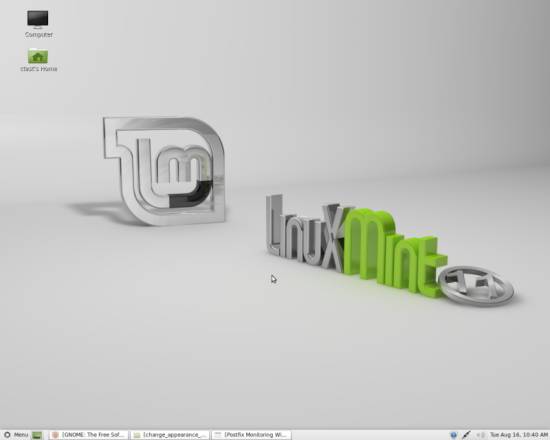 To access the desktop appearance settings, go to Menu > Preferences > Appearance or Menu > Control Center > Personal > Appearance.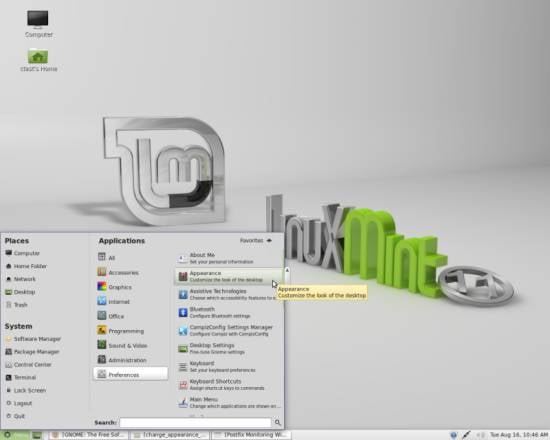 The window that opens shows three basic tabs which are Themes, Backgrounds and Fonts. The theme is what your system generally looks like apart from your wallpaper, meaning the looks of the control panel, window panels, menus, icons and everything else. There are multiple themes already installed with Linux Mint 11, but with a connection to the Internet you can download more of them. The single parts of the theme can also be customized to your likings if a whole theme does not match your preferences. The Background section lets you choose the wallpaper which covers your desktop. There are also multiple background pictures preinstalled on your system, but you can download and install new ones easily. Fonts, as the name says, lets you change the way the system text used for windows and other parts of the system looks like.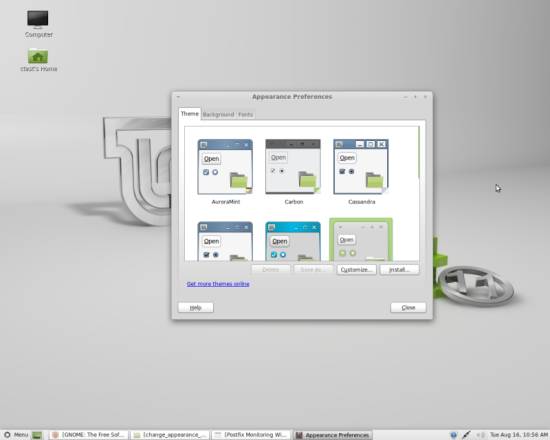 3 Themes
To pick a new theme in the Themes tab, simply click on it and it will automatically be applied. To download another theme, click on the link on the bottom left corner and the gnome website will be opened where you can download new themes by choosing the one you like and clicking the download panel.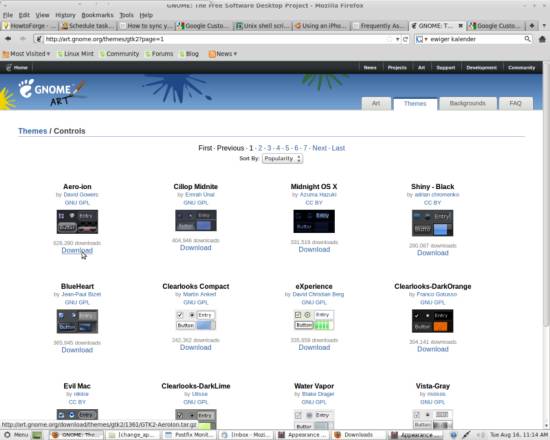 Choose the Open with: Theme Installer (default) option to directly install and open the theme in the preferences window.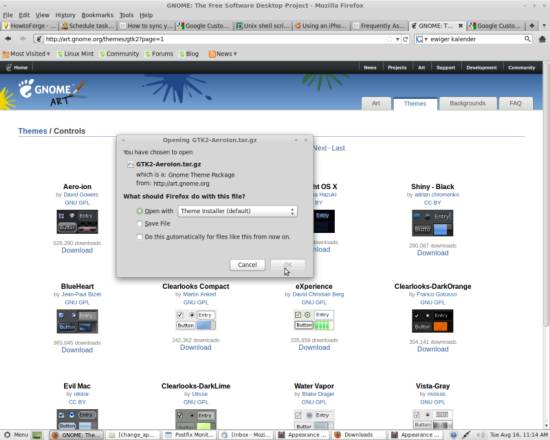 Choose Apply New Theme if you want to use your downloaded theme.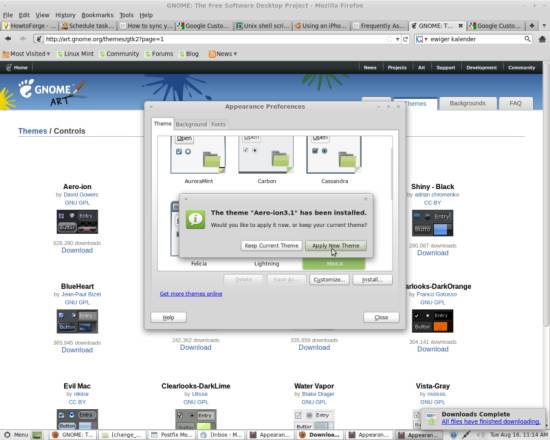 The looks of your system will now change depending on which theme you downloaded.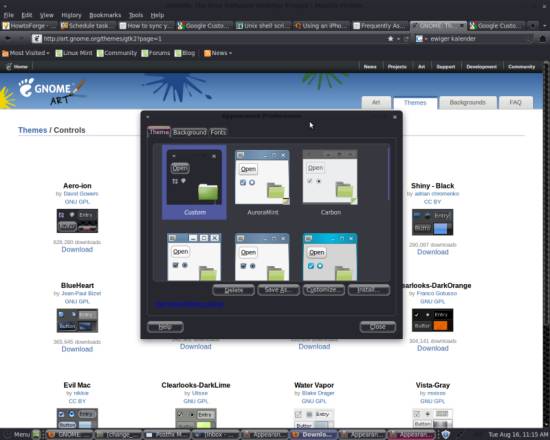 If you don't like it, you can simply click on another theme in the appearance preferences to undo the style changes. If you like the theme except for minor details (e.g. a background that is slightly too dark), you can hit Customize... to edit single parts of it. Some themes however do not support the change of single parts like background colors. If you like your customized theme, you can save it so it appears as new option in the main themes tab. That way you do not have to build it over and over again if you choose to use another one.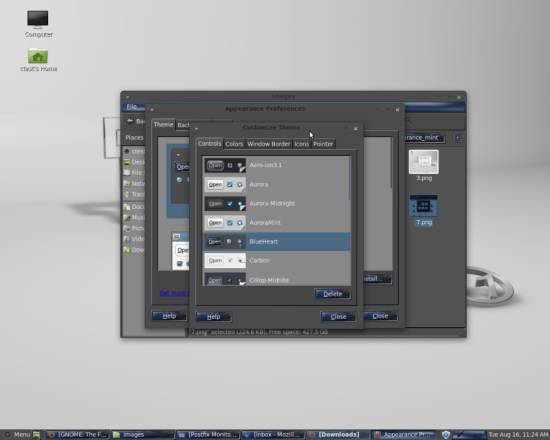 4 Backgrounds
The Backgrounds tab will provide you with some images to choose as your wallpaper. You can either use one of them or a configurable single color by clicking them once or download new images by clicking the Get more backgrounds online link. You will be directed to the Gnome page again, however you can use any image you find on the Internet as a wallpaper by just right-clicking them and choosing the Set as desktop background... option. The image will then be set as your wallpaper and downloaded to your home directory.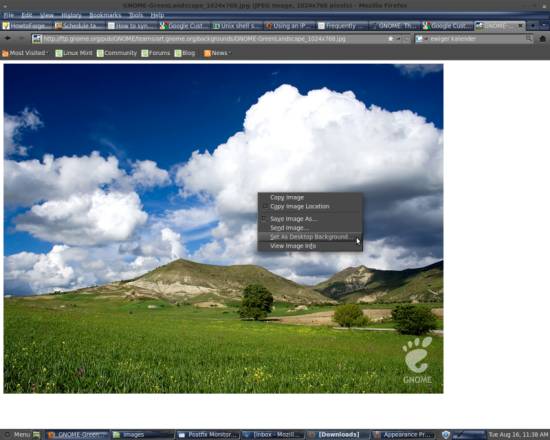 5 Fonts
As with the other options, there are quite a few fonts preinstalled on your system. To change them, simply choose the text you want to change the font of and select one of the given list. The usual style and size options are also available in the selection window. If you want to install new fonts, you can do that with your package manager. Just select one of the Fonts panels and install the wanted font. It will then appear in the list of fonts in the appearence preferences. Notice that it is not enough to install a font if you want your system to use Japanese or Cyrillic letters. For this, you need to install the language files via Language Support.